Great companies have an intangible quality that sets them apart – it's people committed to a vision.
We are energized as a team and as individuals to make an impact for our customers and to lead the evolution of the online auction space. It is the diverse minds and backgrounds of our people, combined with a workplace offering employee development, that are valued foundation blocks of that energy.
Our Values
Build Trustworthy Relationships
We are professional, reliable and trustworthy in the commitments we make. We respect each other and our bidders, customers & suppliers. Integrity is the cornerstone in all that we do.
Lead Creatively
We are empowered to take the initiative and innovate. We take ownership to deliver.
Raise the Bar
We value results over simple effort, each and every day. We challenge ourselves and others to strive for excellence in all that we do.
Collaborate to Win
We collaborate globally to ensure ATG is the preferred solution in a highly competitive market. We are transparent, open and respectful in our written and verbal communications. We work together to achieve results and to drive the most important initiatives forward.
Our Culture
Proxibid was founded in 2001 and became part of the Auction Technology Group ("ATG") umbrella in 2020. Our technology solutions help buyers and sellers across the globe connect with the items they covet, from anywhere in the world with an internet connection. Our people are passionate about our products and customers which makes us an exciting company to join.
Proxibid's headquarters in Omaha features an open floor plan, a wealth of natural light, original artwork from some of our city's up-and-coming artists, flexible workspaces, and a fully-stocked kitchen with all the comforts of home. Our culture of stand-up meetings, a weekly happy hour, and the occasional BBQ on our patio ensures our team is happy at work every day.
Join Our Team
From day one you'll have ownership and support to make our mission a reality. Your opportunity is what you make of it. Check out our openings and apply today: View Open Positions »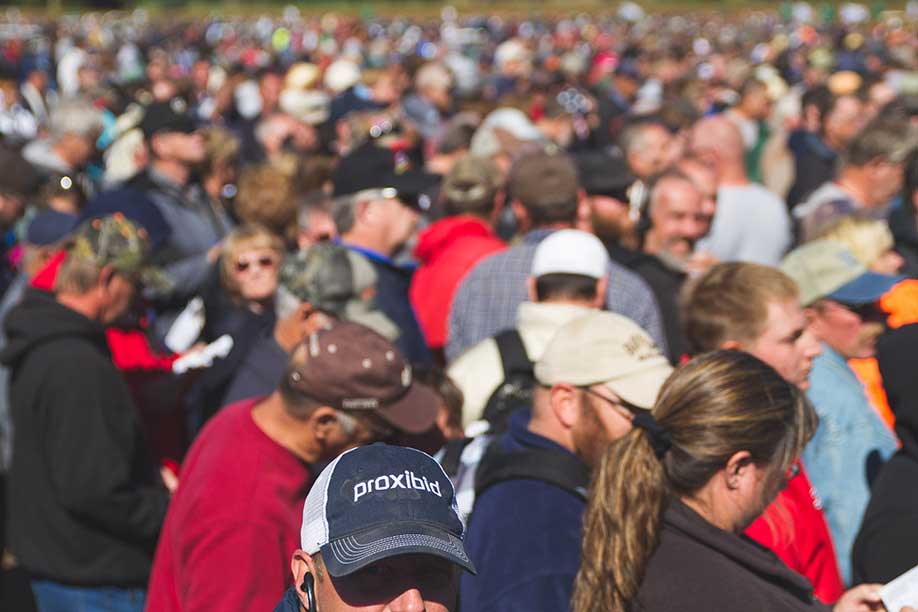 Blue Cross and Blue Shield of Nebraska publishes machine-readable files on behalf of Proxibid. View the machine-readable files here: NebraskaBlue.com/MRFs