Bidding on Proxibid is easy.
Simply launch Proxibid's live bidding application to participate in any live auction.
Bid on the go from any device.
Bid in live or timed auctions from anywhere.
Mobile Live Bidding
We know buyers expect the same online experience, regardless of the device they are using. Proxibid's Mobile Live Bidding technology makes it possible to bid live from your mobile phone or tablet.
Nothing to download—Mobile Live Bidding is a web-based application
Responsive, clean, user-friendly design
Same secure live bidding experience with new BidLock technology, designed to ensure only intended bids are placed…no "Pocket Bidding" on Proxibid
BidLock
Proxibid offers BidLock to protect buyers from unintentional bids.
What is BidLock?
Keeps the bid button in a "locked" or disabled state until the bidder chooses to enable the button
BidLock protects against "pocket bids" and other instances of accidental bidding
How it Works:
When a bidder opens the bidding application, the bid button will be locked
Enable bidding by either clicking directly on the bid button or clicking on the Enable Bidding On/Off switch and changing it to "On". To continue, the bidder must click "Continue" on the warning message.
You are now in the Active Bid state and able to bid
To disable BidLock, select the BidLock feature On/Off switch. Once clicked, a warning will appear. Select "Ok" to disable the bidding
Completing a Purchase
Proxibid offers access to thousands of unique sellers and endless inventory.
We make it easy to find and buy, what you're looking for. Once you've found what you are looking for—whether at auction or purchased directly from a seller—it's time to complete the transaction.
Completing the Transaction
When participating in a timed auction, you will receive an email from Proxibid notifying you of your purchase. In a live auction, the notification will come directly from the seller
Sellers on Proxibid typically send out an informational invoice to buyers via email within 48 hours of the purchase
Invoices include complete payment details of all fees such as Buyer's Premium, taxes, and shipping as well as any additional information the seller may wish to include
The payment method varies by seller. All sellers who use APN, Proxibid's payment network, can directly charge the credit card on file at the close of an auction. These sellers are denoted with an APN badge on their auctioneer page.
To view your invoice history or update your billing information, log in and visit MyProxibid
What's a Buyer's Premium?
A Buyer's Premium is the fee an individual seller charges a buyer for purchasing. This fee is determined by the seller. Proxibid does charge a fee to sell on its platform. In some instances, sellers choose to pass this cost on to buyers in the form of a Buyer's Premium.
Purchasing is Safe on Proxibid
Proxibid protects buyer data. Your information is secure.
All financial information—including credit card numbers—is encrypted in our systems and protected using firewalls, encrypted data transmissions, and vulnerability management. Proxibid is one of the only online platforms that does not share financial information with merchants directly.
Proxibid monitors the site for irregular or unusual buying behavior that might indicate fraudulent activity. Learn more about the automated safeguards on our platform.
Additional Safety Tips
Never offer credit card information over the phone or email. Refer a seller back to Proxibid for encrypted access to this information.
Do not negotiation purchases with sellers outside of the Proxibid platform. Without a record of a transaction, our team is unable to assist with dispute resolution or make sellers accountable.
Financing Available
Proxibid has partnered with Currency Capital to provide financing for purchases made on Proxibid, via its Express financing product.
Express makes financing painless for consumers. The application process is fast and easy, meaning buyers in Proxibid's Commercial Trucks, Heavy Construction Equipment, Farm Machinery and Implements, Industrial Machinery and Equipment, and Collector Car categories can gain quick access to capital, maximizing their purchase power.
To access financing, click the "Financing Available" button on the auction or catalog page. To speak to an Express expert, please call 888.998.6086.
Using Audio and Video
Get a virtual front-row seat at any auction on Proxibid, from anywhere, using any device.
Watch and listen to live auctions in real-time using Proxibid's live audio and video streaming features. Proxibid's live A/V streaming solution ensures you can bid and buy from anywhere, using any device.
Delivering the auction experience to bidders across the globe.
Proxibid offers the most seamless live bidding experience online. We work with industry-leading streaming providers that boast the highest quality, lowest-latency audio and video streams available.
How fast is fast?
Proxibid's live A/V solution offers a delay of less than half a second, or in real-life terms…the blink of an eye.
Remember, Proxibid's audio and video streams are for entertainment purposes only. Audio and video is a great way to get an actual view of an item being sold or to experience an auctioneer. When placing a bid, it is best to rely on the Bid button of Proxibid's live bidding application for real-time updates.
For an optimal viewing experience, make sure you're in a location with a consistent internet connection.
Not all sellers choose to take advantage of Proxibid's streaming services. If audio/video is not available for a particular event, the controls will display "Audio/Video not available."
Shipping
You bought it. Now, how do you get it?
Individual sellers in our Marketplace determine how to ship items to buyers. This is often charged as an additional cost on top of the final purchase price.
A seller-guided shipping process
Before bidding or buying, users can review a seller's estimated shipping charges in the "Information & Special Terms" or click "Get Estimate" on the item detail page and quickly gain information about shipping the items you want. Important to note this is often an estimate only. Once a purchase is made, the shipping cost is detailed on the invoice emailed to the buyer for reference.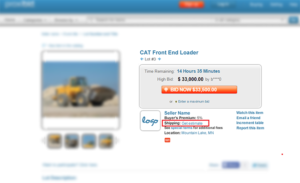 Some sellers may even include shipping estimates, making it easier than ever to determine your budget prior to making a purchase.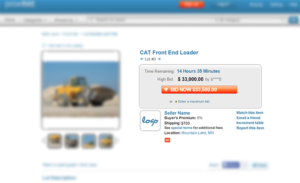 Use Proxibid's badging system to find sellers who following shipping best practices. Those with the Superb Shippers Badge typically ship all items less than 200 lbs in 2-3 business days or less and do not mark up shipping costs.
Too big to ship? We've got you covered.
In some situations a seller may require the buyer to pick up the item directly—no shipping is provided.
Most often this happens with inventory in Heavy Construction Equipment, Farm Machinery & Implements, Industrial Machinery & Equipment, Commercial Trucks, Collector Cars and Vehicles, Marine & Aviation. Proxibid has partnered with VeriTread, a secure online freight exchange where shipping customers can get competitive bids from a large network of reputable transportation providers. We will also continue our partnership with uShip, a global transport marketplace that connects shipping customers with transportation service providers.
We even offer shipping solutions for collectibles and smaller items. Proxibid has partnered with Shiphawk, a shipping solution that finds the best way to ship any item, packed or unpacked.
Proxibid encourages buyers to use these services because they are reliable providers who provide the best value possible. Please note: When taking advantage of these shipping options, please contact the seller directly to finalize shipping.
Depending on the category, choose the shipper that fits your needs: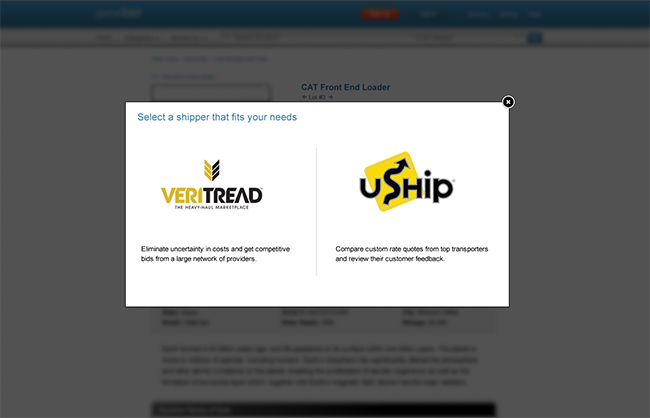 Complete the shipping information requested by our partners and secure your shipping estimate. It's that easy!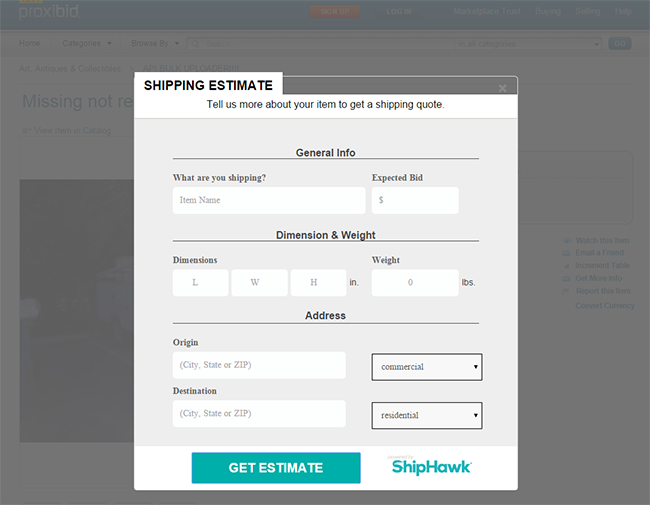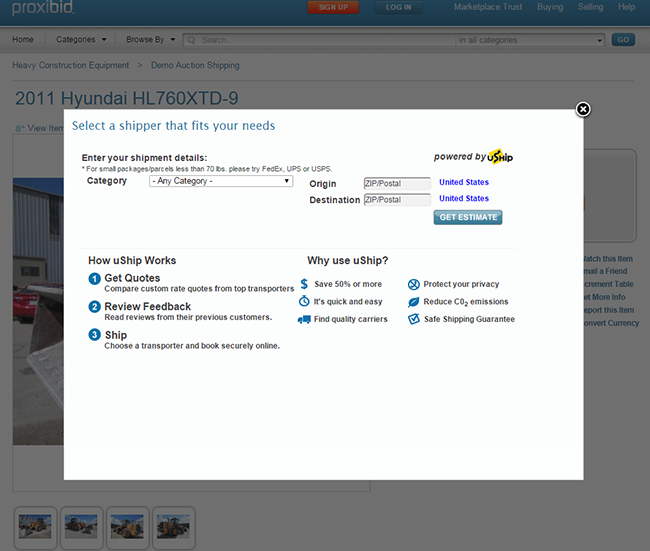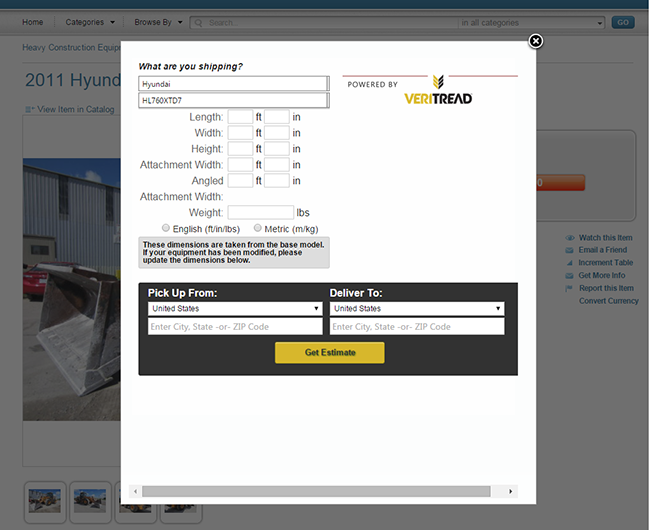 Giving Feedback
Buyer feedback makes the Proxibid Marketplace stronger.
We love hearing from buyers. Your feedback is important and helps to keep the Marketplace and our sellers on track—providing the safest and most trusted place to transact online.
Find the Best Sellers in our Marketplace Quickly.
Seller Rating System
Our platform maintains a five-star rating system that allows buyers to rate their experiences with specific sellers as they relate to customer service, seller fees, and shipping. On a scale of one-to-five, buyers provide feedback that is averaged to give one overall score for each seller.
Did you receive your item in a timely manner?
How reasonable were the Seller's shipping charges?
Did the Seller's online listing accurately describe the item?
How reasonable were the Seller's fees? (fees other than shipping)
Please rate the Seller's customer service.
Buyers who complete a transaction will receive an email prompting them to rate their recent experience. The survey can also be accessed from a user's My Proxibid profile page. Please note, comments submitted during the rating process will be shared with sellers but will not be posted to the website.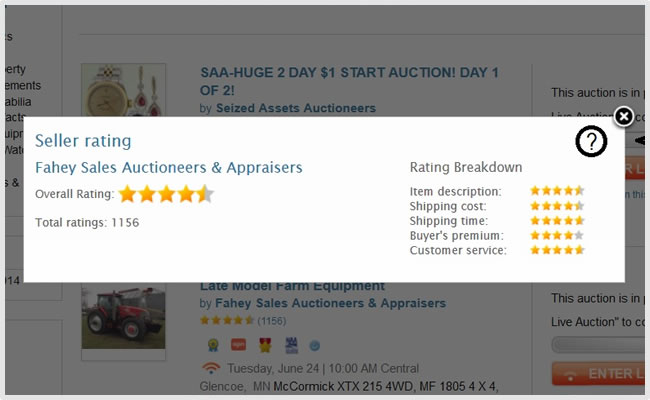 Seller Badging
Proxibid's badging system acts as a short-cut for buyers, helping identify sellers who offer low premiums, faster shipping, stellar customer support and more. Check out the legend below to learn more about each individual badge.
Preferred Partner Badge
This badge identifies sellers who have formed a strategic partnership with Proxibid and who meet the highest standard of service and ethics.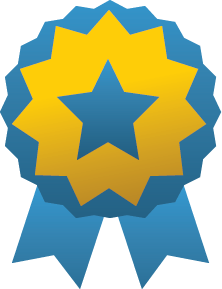 Top Seller Badge
Each month, we crunch the numbers and crown the sellers in the Marketplace, by category, who sell the most inventory.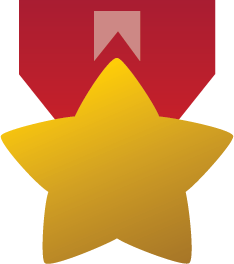 Preferred Shipper Badge
To qualify for this badge, sellers must typically ship all items (weighing less than 200 lbs) in 2-3 business days. Superb Shippers also do not mark up shipping costs and they disclose all shipping information to buyers. If shipping costs are marked up, it must be disclosed to buyers.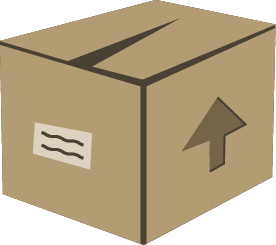 Buyer's Premium Badge
To receive this badge, sellers must demonstrate that the fees they charge buyers are some of the lowest among their peers—the lowest five percent by category to be exact. This data is reviewed by Proxibid quarterly.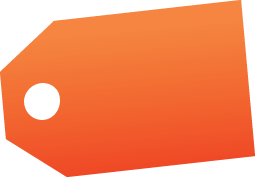 Quality Catalog Badge
Great, quality descriptions are important for buyers. Sellers with this designation are required to describe items fully and accurately (a minimum of 100 characters on average), including all defects, and must provide a minimum of two photos.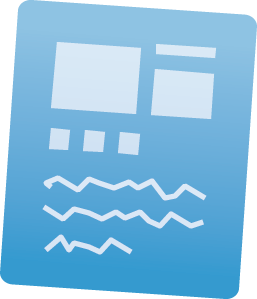 Super Service
A Super Service seller has less than a one percent buyer complaint rate and accepts returns for defective or inaccurately described items.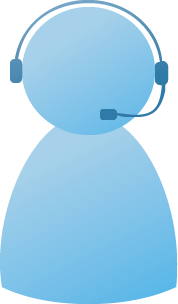 Equipment Shipping
These sellers facilitate the shipping or pickup of equipment for buyers within seven business days following a sale. This designation is reserved for sellers with items that are 200+ lbs.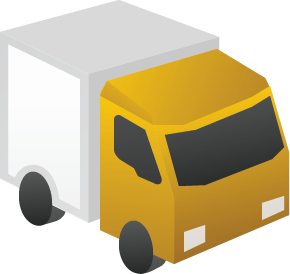 APN Badge
These sellers are active users of the APN payment network. This payment network is the most secure way to take payment on Proxibid, ensuring your account information, including credit card data, is secure. Proxibid is fanatical about keeping the Marketplace safe for buyers. Learn more »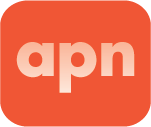 NAA Badge
This badge identifies sellers who are members in good standing of the National Auctioneer's Association – the standards body of the auction industry.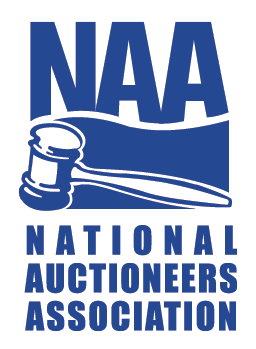 Report Items
At any time, a user can report an item that is offered for sale on Proxibid. This functionality exists to help rid the Marketplace of counterfeit, illegal, inappropriate and misrepresented inventory. You can find the "Report this Item" link on any item detail page.