Our success is a team effort, with every member of every department working toward the same goal—making you happy.
Our staff exemplifies our core values, but we take our cues from a leadership team that inspires greatness at every turn.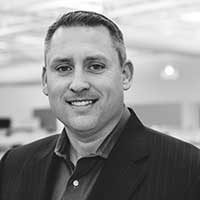 Ryan Downs
President and CEO
Connect with Ryan Downs: LinkedIn
Since joining Proxibid in August 2010, Ryan Downs has been responsible for driving the strategy, vision, and mission for the Company.
Ryan Downs joined Proxibid from eBay (NASDAQ: EBAY), where he served in a number of roles, most recently as Senior Vice President of Worldwide Operations for PayPal, eBay's payments division. In that role, Ryan Downs was responsible for customer service, risk operations, merchant operations, and various other functions. As one of the top executives at PayPal, Ryan Downs was instrumental in PayPal's integration with eBay, expansion to Europe and Asia, and the launch of the merchant business. He also spearheaded efforts to improve the end-to-end user experience for PayPal and eBay customers.
Ryan Downs serves on the Board of Directors for Live Ops, a leading provider of on-demand call center technology and home agent outsourcing services. He is also a member of the Corporate Board for the Raikes School at the University of Nebraska, an honors program focused on the intersection of business and computer science.
Ryan Downs earned a B.S. in Agricultural Sciences in 1991 from the University of Nebraska-Lincoln and a J.D. from Harvard Law School in 1994.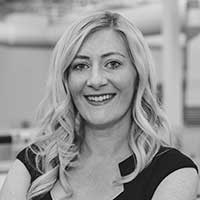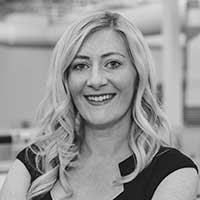 Jacqueline Glassman
Senior Vice President of Product Strategy and Operations
Connect with Jacqueline Glassman: LinkedIn
As Senior Vice President of Product Strategy and Operations, Jacqueline is responsible for defining Proxibid's vision and strategy as well as building the products and driving the operations necessary to bring that vision to light. Jacqueline's industry experience helps steer Proxibid's strategic direction and informs future product and service growth.
Jacqueline leads Proxibid's Product Management and Strategy teams to develop and implement new products and services that reflect Proxibid's strategic initiatives. As a business leader with a Sales and Account Management background, she leads Proxibid's Risk, Payments, and Customer Support teams to offer a client-centric approach for introducing new products as well as maximizing customer satisfaction with Proxibid's existing product portfolio. Jacqueline is also responsible for establishing Proxibid's strategic initiatives and developing financial plans, resource allocation, and metrics to ensure success.
Jacqueline joined Proxibid in 2009 and has experience within many facets of the business, most recently as Chief of Staff leading cross-functional teams to maximize organizational performance. Prior to this role, Jacqueline Glassman managed Proxibid's Sales and Client Services teams, overseeing the customer-facing groups largely accountable for all client interactions.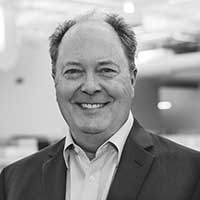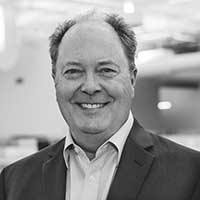 Tom McSweeney
Senior Vice President, Sales
As Senior Vice President of Sales for Proxibid, Tom McSweeney is responsible for global sales and strategic growth initiatives for the company. Tom McSweeney's expertise in managing quantifiable results as a senior-level leader in sales and business development coupled with his deep international and sales operations experience makes him a valuable asset to the Proxibid team.
Tom McSweeney joins Proxibid from InfoGROUP Inc., formerly known as InfoUSA, where he served in several capacities, most recently as Executive Vice President of Enterprise Solutions. In that role, Tom McSweeney was tasked with merging several sales teams into one, building a comprehensive go-to-market strategy built around a client-centric approach. He also led InfoGROUP's premier subscription division, Salesgenie. In his role as president, Tom McSweeney made investment decisions in growing enterprise and channel sales, which helped fuel growth, significantly improved client retention, and dramatically lowered the cost of acquiring new clients.
Prior to InfoGROUP, Tom McSweeney contributed more than 25 years at Automatic Data Processing (ADP), where he had ever-increasing roles of leadership and responsibility for revenue, sales growth, and manpower. Roles as Central Division Vice President, Division Vice President of Sales Operations, and Vice President of ADP Europe were defined by identifying and developing talent and building high-performing teams that consistently exceeded their aggressive targets.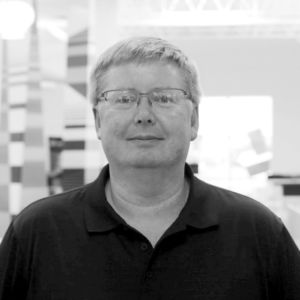 Darin Plum
Director of Software Engineering
As Director of Software Engineering, Darin is responsible for maintaining operational quality while incrementally delivering the highest priority features to our customers. Darin utilizes a servant-leadership approach to ensure the cross-function, empowered development teams deliver high-quality products across the value stream. Darin fosters a growth-mindset throughout the organizational culture, which drives stakeholder collaboration and product innovation.
Darin has a fundamental passion for DevOps and software craftsmanship that has guided his previous 20+ years of software engineering experience at IBM, TRW, and Northrop Grumman. Darin has led multiple Agile transformations and founded the Agile for Defense meetup (475+ members) to share Agile principles and enabling technologies. Darin is active in the development community and has presented at meetups/conferences such as Omaha Agile Development, AgileLNK, International Institute of Business Analysis, Nebraska.Code(), and Prairie.Code(). Darin is an avid reader and strives to apply the key concepts within the organizational culture. Darin's core books include Drive, Crucial Conversations, Clean Coder, The Goal, Leadership and Self-Deception, How to Win Friends and Influence People, Turn the Ship Around!, and Start with Why.
Darin holds a bachelor's degree in Computer Science from Iowa State University and a master's degree in Computer Information Systems from the University of Nebraska Omaha. Darin has also obtained his Certified ScrumMaster (CSM), Certified Scrum Professional (CSP), and Six Sigma Greenbelt.